News & Events
E-Notify
Custard with Cops
: Saturday September 2nd at Freddy's Steakhouse (
2814 W FM 544
) from 1-3pm
National Night Out is October 3, 2017.
Click here for details.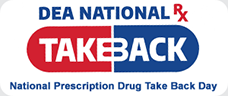 On October 28, 2017, from 10am-2pm, DEA will coordinate a collaborative effort with state and local law enforcement agencies focused on removing potentially dangerous controlled substances from our nation's medicine cabinets. A national take-back day


will provide a unified opportunity for the public to surrender expired, unwanted, or unused pharmaceutical controlled substances and other medications to law enforcement officers for destruction. Controlled,non-controlled,

and over the counter medications may be collected from individuals. Intra-venous solutions, injectable items, and syringes will NOT be accepted due to potential hazard posed by blood-borne pathogens. The collection will take place at 2000 N. Hwy 78.